Dealing with Post-Holiday Blues
Well, for most of us the holidays are over and it is back to the reality of ordinary, every day life. Christmas may have had its stresses, as we wrote about in previous posts here and here, but it was in general a much-anticipated break from routine. So why do we feel tired and down, rather than rested and happy? In today's #ThursdayThoughts post Teyhou Smyth, the Centre's London-based therapist, examines the reasons why we feel the post-holiday blues and what we can do to combat them.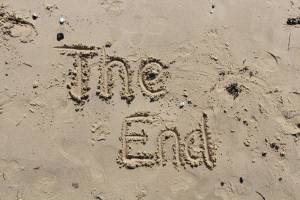 It was the most wonderful time of the year. Everyone decked the halls and rocked around the Christmas tree. The New Year has been rung in. The ball has dropped. The resolutions, set.
And then, it ended.
Our culture amps up the holiday season so early and with such vigor, it isn't a big surprise when we get a case of post-holiday blues when it finally passes.
How early did you spot Christmas creeping into stores this year? Before Thanksgiving? Probably your email was even getting bombarded with holiday sales ads, preparing you for the big day.
Post-holiday blues are a natural phenomenon that can arise any time there is a completion of something special or important that doesn't happen frequently. You may have felt something similar after a fabulous vacation, or on a smaller scale, when a terrific weekend is over.Holidays are especially prone to this let-down feeling due to several additional factors.
Everyone was psyched:
It's hard to deny a holiday-feeling when everyone around you is cheerful and festive. When the holidays end, it is not only our own let-down we are contending with, it's everyone around us experiencing the same sudden shift in energy.
The holiday music is suddenly gone from the airwaves. The decorations are gone. The festive goodwill has been shared and extended and is now passed for another year.
There are no pending holiday parties; no unopened gifts or planning that needs to be done. It might be a relief to many when the mayhem is finally over, but also a bit of a let-down. Now multiply that times almost everyone you know.
To-do list has decreased:
Holiday stress is taxing, but the never-ending tasks and hullabaloo also propel us through the season and keep us forward-thinking.
Once the holidays end, the to-do list goes back to normal. That probably feels good in one sense, but also contributes to the sudden shift in energy and urgency that post-holidays bring.
Financial regrets:
Post-holiday blues can also be exacerbated by spending regrets. When we get caught up in the spirit of the holidays, it can be easy to throw caution to the wind and spend money designated for other things.
Once it's over and the bills begin rolling in, this can be a somber reminder that the good times have truly passed.
Missing the get-togethers:
As much as it's nice to have down time, it can be a let down when all the holiday gatherings come to an end for the season. Sometimes our regular "non-holiday" life doesn't include making time to get together with family and friends as often as we'd like.
After a season full of merry-making and socializing, going back to status quo can feel lonely and isolating.
Self-Care for Post-Holiday Blues
If the post-holiday blues have come to roost, there are easy ways to participate in self-care that can help you reduce the impact.
Plan something enjoyable:
A major part of holiday excitement is having something to look forward to. Make a plan to do something you enjoy with people you enjoy. Maybe it's something simple like a night out with friends, or maybe it will be more involved, like a vacation in the spring.
Focus on goals:
Whether you are a resolution-setter or not, it's always a good idea to reflect on what you want for yourself. Do you have career aspirations or ideas for improving your health and wellness?
Create actionable goals that you can commit to daily and make them measurable so that you can keep yourself accountable. If your goal is improved health, how will you work toward that in daily life?
Write yourself a New Year's letter:
Start a new tradition of writing a letter to yourself. Talk about how your year has gone; the ups and downs and whatever feels right for you to reflect upon. In this letter, write down some things you want to embrace in the new year.
Put the letter in an envelope and put it behind your new wall calendar. When next January rolls around and you replace your calendar, read the letter you wrote to see what has changed.
Let yourself be a little self-indulgent:
So, you spent the last two months in holiday-land, doing and buying for others and putting your own needs last. Maybe now is a good time to spoil yourself a little. Schedule a massage for yourself or a new haircut. Plan a day of activities you enjoy.
Maybe You Can Bring It With You
Reflect on what it was specifically about the holiday season that you miss the most. Perhaps you miss treating someone to a surprise or cooking a meal for extended family.
Probably it's a lot of different things that you miss when the holidays end. Are there ways you can bring those best-parts of the season into your regular routine to enjoy year-round?
Random acts of sweetness:
If you're missing the thoughtful-gestures aspect of the season, consider starting a regular routine of doing something thoughtful for a loved one. Send a card, bake cookies, drop off an anonymous gift on their doorstep.
If you'd like to, plan to do something once per month, or even more frequently if you have the option. Doing something nice for others can initiate that holiday feeling year-round, but on a smaller scale that can be replicated on a more frequent basis.
Be a decorating diva:
Jump into the holiday themes year-round and decorate for the next holiday coming up. It might even be fun to extra-celebrate less celebrated holidays; make flag day a BIG DEAL at your house.
Take on the holidays of other countries and learn about their origins and traditions and try them with your family and friends.
Create something:
Use your creative skills to make something for yourself or a loved one. Creating something is not only productive, it is therapeutic and engages parts of your mind that may not get enough attention in day to day work-life.
Part of the joy of the holiday season is having to think creatively about what to give to others and how to build the festivities in your life.
The holiday season is a good inspiration for creativity, but the spirit of creativity can and should carry on well after the season ends.
Plan a potluck:
If it's the gathering that you miss, set a date for a potluck at your place. Tell everyone to bring their favorite dish or decide on a theme meal (foods that begin with the first letter of the name of the person bringing it? Dishes from different continents of the world?)
There are countless ways to bolster yourself when managing the post-holiday blues.
As you explore these options, try to keep a positive focus on the parts of your life that you value, even on the "regular" days of the year. What are your blessings? Work on staying mindful of the moment and experiencing the best of right now.
[This blog post originally appeared on Teyhou's website www.livingwithfinesse.com]