Holiday Stress Management
Previously we looked at how the prospect of spending Christmas with our in-laws may have us stressing slightly, and how to manage this stress better this time around. Today we look at how the Christmas holiday season in general can stress many of us out. The Centre's London-based therapist, Teyhou Smyth, looks at this unfortunate situation and gives us all some tips on how we can try to reduce our stress this Christmas – and enjoy it instead. Here's to a stress-free Christmas for us all!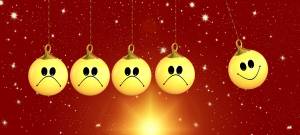 Holiday Jeer: How to Manage the Pressures of the Season
Has this holiday season made you want to say "Ho, ho humbug!"?
If so, you're not alone. In a survey about the positive and negative impact of the holiday season, 61% of participants reported experiencing stress and 68% reported fatigue. Positive emotions were reported as happiness (96%), love (90%) and high spirits (89%).
While it's nice to note that the positive emotions still outweigh the negative, it is important to recognize the varied sources of holiday stress and plan around them so that we don't fall prey to unhealthy coping strategies.
What We Stress About and Why
In spite of our love for the holiday season, many become stressed and it detracts from the joy. We stress about money, time and completing all of the tasks at hand. Most of our holiday stressors are self-induced.
Often in our desire to create an amazing holiday experience for our families and other loved ones, we put undue pressures on ourselves and unrealistic expectations.
We cringe when it comes to the materialistic aspects of the holiday yet we fall prey to the clutches of overspending in an effort to make the holidays special for our loved ones.
We overbook ourselves and make too many commitments. Our good intentions end up sending us into a last-minute frenzy of pressures. Before we know it, schedules are full, wallets are empty, and energy is low.
The reason we become so stressed is our adoration for nostalgia.
As children, we experience the holidays as a magical time and often we want to recreate that for our families, friends and for ourselves. In our desire to sprinkle holiday magic onto one another, we stress ourselves and over-extend our limits in too many directions. All in the name of festivity.
Negative Impact of Holiday Pressures
Often our year-round coping strategies follow us into the holidays, for better or worse. With the additional stress that holidays bring, however, we may find ourselves falling into other behavioral traps that don't serve us well.
Alcohol use:
If we reach for alcohol after a long, stressful day in May, chances are we will do the same in December. The amplified pressures of the season may cause us to indulge even more than usual.
Whether it is during preparation for the holiday season or above average use during holiday parties, is important to monitor alcohol use to determine if we are using it as a coping strategy.
Overspending:
Spending can become a problem during the holiday season particularly when we are making purchases that don't normally fit into our budget.
In a desire to create holiday magic we may find that we set aside good judgment in the interest of trying to bring a smile to someone's face. This punishes us in the long run and in reality doesn't bring any additional joy to our loved ones.
Overeating:
During the holidays, there is an endless supply of cookies and treats at our fingertips. When stress and pressure increase, it becomes easier to justify consuming more of these goodies than we normally would.
The above average accessibility to the variety of treats makes snacking more intriguing, and the pressures of time, money and energy can reduce our will to stick with a healthy eating plan.
Feeling overwhelmed:
Often our normal lives bring us plenty of stress, but the holidays mound on an additional batch, albeit with a lot of other positive feelings. While feeling overwhelmed in and of itself isn't risky, the results of an over-taxed mind and body can decrease immune functioning as well as worsen quality of life.
Holiday De-Stressers
As much as we feel backed into a corner by holiday obligations and festive duties, we can take matters into our own hands and decrease stress levels.
Scale it back:
You're not the only person who is doing the holiday thing. Allow yourself to scale back a bit and leave some of the tasks and giving to others.
Stop overspending:
Buy smaller, more meaningful gifts that won't put you into the poor house. Your loved ones would not want you to go broke to get them something elaborate for the holidays.
If they would expect something extravagant from you, it may be time to re-think the quality of that relationship. Set a spending limit for each person on your list and stick to it.
Say no to the dreaded holiday parties:
Attend only the holiday gatherings that you truly wish to attend. It is completely ok to say no to holiday gatherings that you dread attending.
There is a false expectation we put on ourselves during the holidays to please everyone and go along with events even if they feel objectionable. You don't owe anyone your time, energy or resources; especially people you may not even like.
Focus on health:
Spend extra time on self-care this time of year. Go for walks and embrace the changing season. Drink more water and eat healthy whole foods before you indulge in holiday snacking.
Allow yourself to resonate with the joy of the season; meditate on peace and leave some of the more stressful aspects behind.
Slow down:
Find ways to slow down your holiday season. Start some simple traditions that nurture the good; look for the aspects of the season that make this time of year magical. What is important to you about the holidays?
What are some ways you can create peace, joy and love in your own life and the lives of your loved ones?
As you maneuver through another busy holiday season, pay attention to your own needs. Maybe last year you felt like making a hundred cookies to give to family and friends, but this year you don't feel able to do it.
Allow yourself the compassion to take care of yourself.
You can't give from an empty well. Take time to nurture yourself and love yourself enough to set limits on your obligations to others.
[This blog post originally appeared on Teyhou's website www.livingwithfinesse.com]