Surviving Christmas
Who's ready for Christmas?! Some of us may have started our Christmas prep months ago, while others of us may be in total denial. Whatever our attitude towards the season may be, there is no denying that it can be challenging. This time of year can stir up many conflicting emotions and it is important to be sensitive to others, and also to ourselves. In this article we examine a few ways that we can face the next few weeks in a more positive frame of mind. We hope that you will have the best Christmas you possibly can this year.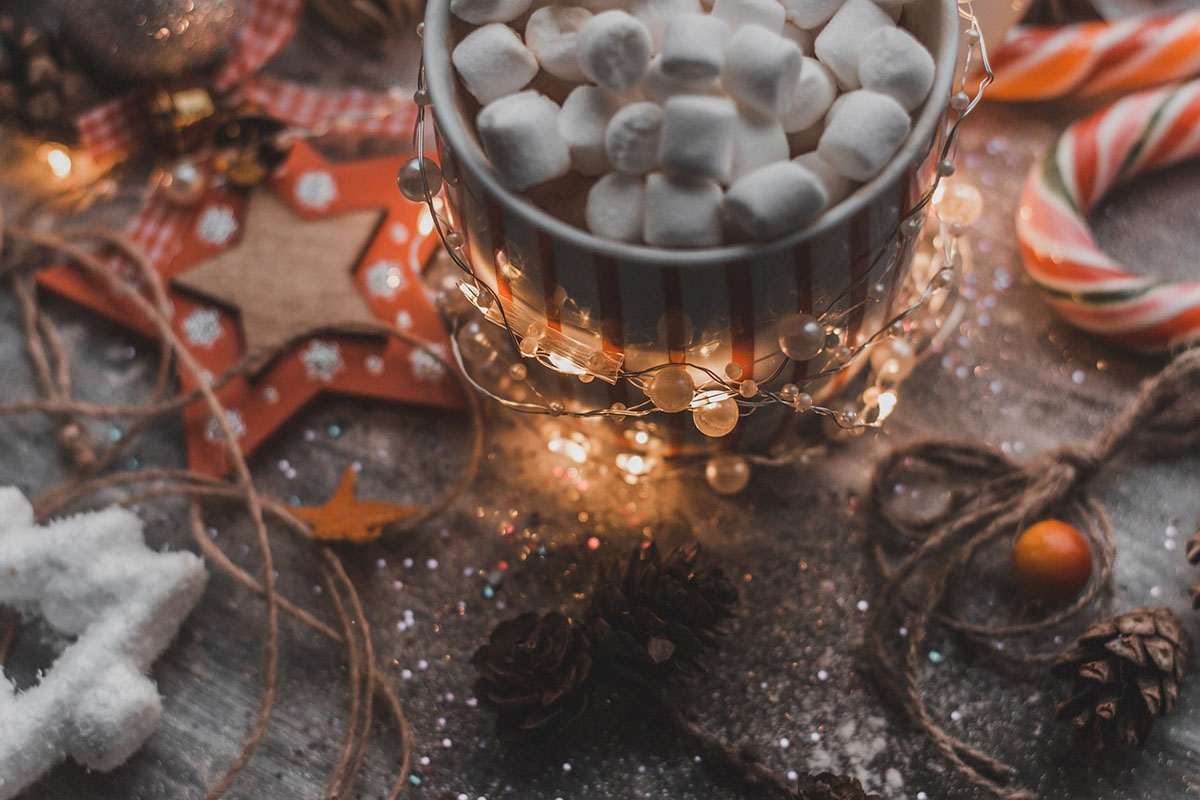 There's nothing like the perpetual cheer of the holidays to stir up feelings of stress, anxiety, and loneliness. Everyday life outside the holiday season can bring its own set of challenges, but when our communities and greater society is holly-jolly, the expectations of the season can lead to even greater feelings of distress.
Not only do we face the cultural pressure to be merry, the internal expectations and demands of family and friends can be draining. Or the opposite can be true; loneliness and isolation can make the holidays feel even more depressing.
One's personal circumstances as well as the events of 2021, including a new Covid variant, political unrest and financial challenges may contribute to a perfect storm for holiday misery.
Holiday Hope
Despite these challenges, you can survive the holidays using some skills based in Cognitive Behavioural Therapy. CBT focuses on the relationship between thoughts, feelings, and behaviours. An important component of this work is learning to identify your automatic thoughts and any unhelpful thinking patterns that impact your emotions.
Spotting and Challenging Automatic Thoughts
As you deal with the holiday season, practice observing your assumptions and predictions about the days ahead. Ask yourself a few questions about your thought process:
Are you expecting bad things to happen during the holidays?
Do you anticipate feeling badly as the holidays approach?
Can you envision another outcome that is less unpleasant?
Have you ever had a holiday that felt more emotionally neutral or positive? If so, what helped it feel less stressful?
Changing Behaviours to Impact Emotions
The things we do matter just as much as what we think and feel. Sometimes making small behavioural changes can make a big difference in our emotional health. There isn't one set of behaviours that meet all needs for the holiday season, so think about your specific circumstances.
Here are a few ideas to consider:
Reach out to a loved one: Call or visit someone who brings you joy. Even if it is a brief visit, connection with people we care about is good for emotional health.
Consider starting a gratitude journal: Start each day writing down two things you are thankful for; make one of those things something about yourself. This is a great way to practice shifting your mindset away from what is going wrong to what is going well.
Set limits on your holiday gatherings: As counterintuitive as it might sound, reducing the number of social gatherings you attend for the holidays and prioritising quality over quantity can help boost your energy levels and may reduce holiday blues.
Random act of kindness: Doing a good deed for someone feels fantastic, especially when it is unexpected. Maybe it's paying for the coffee of the person behind you or helping someone clean the snow off their car in the parking lot one day.
Coping with Distressing Emotions
Self-compassion is an important factor in managing holiday misery. It can be challenging to find a balance between allowing yourself to experience your emotions and distracting yourself to feel better. Engage in activities that allow for both healing and release of emotions.
Meditation/sitting in silence: Using meditation or even allowing yourself to sit quietly is an effective way to connect with the moment and notice the emotions that are beneath the surface. Stopping the holiday rush and engaging in a meditative practice can bring greater feelings of peace. There are thousands of free guided meditations online that can help.
Creative outlets: Regardless of your skill level, try doing something creative like drawing, writing, painting, sculpting, singing or any other outlet. When we engage our creative selves and become immersed in an activity, it can free up our subconscious minds to deal with stress or put things into perspective without our conscious effort.
Help elicit the emotion: Often in our daily lives, we stuff emotions away because we have things we need to accomplish, and this can accumulate and create numbness and disconnection. Try pushing your emotions a bit further to let yourself feel them fully. Watching an emotional movie or listening to songs that help you cry can be cathartic.
The holidays will soon be over, and though the stressors of daily life will remain, the unique pressures of this time of year will melt away like snow on a sunny day. Treat yourself with kindness and prioritise your own mental health and perhaps the holiday blues will be a little less difficult.
[This blog post originally appeared on Teyhou's website www.livingwithfinesse.com ~ some content may have been modified for the UK & Irish context.]