Comparison Kills!
We are starting a new series here on our blog called "Therapists' Thoughts" which will run once a month with an article contributed by one of the Connolly Counselling Centre's therapists. To kick this series off, today's blog post is a guest post by Carly Salter. She has some very helpful advice on how we can manage our thoughts for better mental health.
Comparison
Holding the privilege to sit with people and to hear their stories, as I do, I have the opportunity to notice and flag some unhelpful cognitions, or ways of thought.
Without doubt, chief of these unhelpful thought patterns is comparison. (Closely followed by thinking the worst-case-scenario, 'Catastrophising' – but this is for another post.)
In day-to-day life, I find that we are constantly being warned of dangers.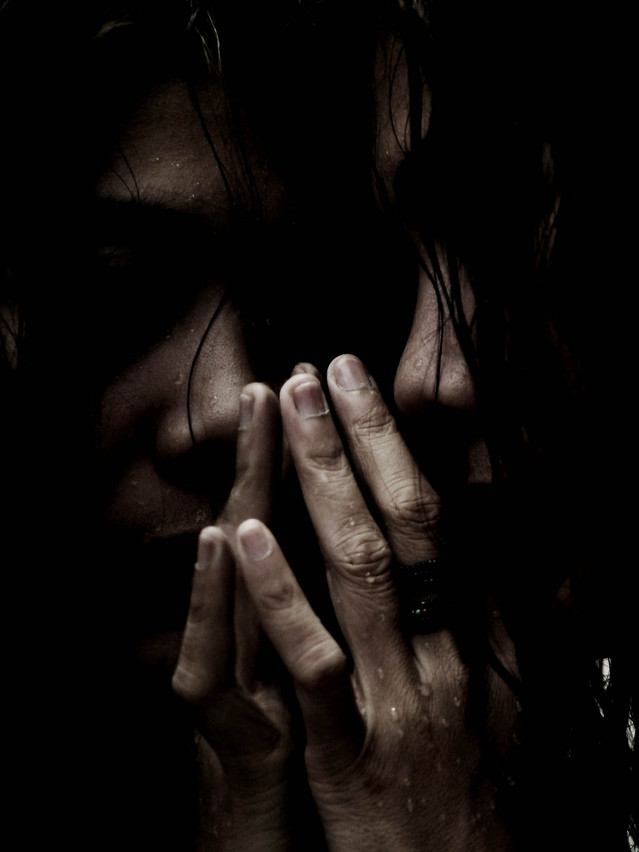 DANGER mind the gap
DANGER overhead wires
DANGER wet floor
I can't help but wonder how much better off we would be if a similar signpost were to read:
DANGER Comparison.
Don't get me wrong, some level of comparison is good, healthy and safe. Healthy comparison can measure the progress of a project or party. However, more commonly, I see how innocent comparison can morph seamlessly from healthy comparison into an unhelpful mindset of 'compare and despair'.
To 'Compare and Despair' means seeing only the good and positive aspects in others, and getting upset when comparing ourselves negatively against them. Through this lens of comparison, rarely if ever do we come out 'on top'; winning or feeling in any way better about ourselves. Oftentimes, the result of negative comparison is a reduction in self-esteem, a decrease in motivation and a reinforcement of other negative cognitions.
If we take a step back from the pattern of comparison, it becomes apparent that comparing ourselves negatively against others rarely, if ever, elicits a positive outcome.
It can be helpful to take a step back from this habit of thought and to question:
Am I doing that 'compare and despair' thing? Is comparing myself helpful to me? What would be a more balanced way of looking at this?
If we can learn to notice, acknowledge and even celebrate another's success or status, we direct no comparison or judgement towards them.
If we choose to evaluate another's success or status relative to the perception of that which is our own, then we fall into the trap of 'compare and despair'.
Though these thoughts of 'compare and despair' can occur seemingly automatically, we in actual fact have the opportunity to halt this train of thought before it departs the station! With the assistance of a counsellor trained in the modality of Cognitive Behavioural Therapy, together you can learn to recognise these automatic unhelpful thoughts, to learn strategies to manage them and to change these unhelpful automatic thought patterns into new, healthy patterns of thought.
In terms of the danger element of Comparison – Comparison kills!
Comparison kills connection.
We are inhibited from engaging wholeheartedly with another person when our focus is on measuring ourselves against them. Comparison is the fuel for jealousy and for the narrative of 'I'm worse than…' and 'he's better than…'. 
Comparison kills creativity.
We are unlikely to engage in creative, artistic expression if our focus is on what is already produced by another and how our not-yet-created piece will not be as good theirs – so why bother? 
Comparison kills compassion.
If we measure ourselves against another and perceive them to be more successful, it is probable that our kindness and empathy towards that person may decrease and even likely that resentment and jealousy may take their place.
Comparison, I believe, is more corrosive than the dangers we are being explicitly warned of in life. Negative comparison can fuel low self-esteem, depression and anxiety.
Comparison means that nothing I do will be enough.
Comparison means that I probably won't even try.
We need to be aware of what we set our minds to and give our words to.
Ultimately, we are uniquely ourselves and incomparable to anyone else.
 "Be Yourself. Everyone else is already taken."
~ Oscar Wilde
Carly Salter is an IACP Accredited Counsellor and holds a Masters degree in Cognitive Behavioural Therapy (CBT). Carly is available to see clients at the Connolly Counselling Centre and is contactable at www.carlysalter.com.