Should We Worry About Our Child's Choice of Friends?
Sometimes it seems that all parents do, is worry! We worry about our abilities as parents, and the effects our parenting may have on our children, we worry about our children's health and well-being (now and in the future), we worry about their education and their future, we worry about the consequences of their sometimes risky or rebellious choices, and on and on. One thing that Owen Connolly feels we should NOT be worrying about is our children's friends. Now, before you wonder how on earth he can say that, considering that all the age-old wisdom of our culture (and our own instincts) seems to fly in the face of that – please read on in today's #ThursdayThoughts blog post, reproduced from an extract of Owen's book for fathers entitled "Standing on the Shoulders of Giants".
SHOULD WE BE WORRIED ABOUT THE COMPANY OUR CHILD KEEPS?
There is only a need for parents to worry about the company their child is keeping if they haven't gotten to know their child well in the first place. If you know your child, they'll know what you value and they'll be sound young men and women. And it won't matter what type of area you're living in. If you're giving them a real sense of can-do, that sense will help them to make wise decisions and will give them opportunities they wouldn't otherwise have gotten.
Let me go one step further and say that if you don't know your child, then you shouldn't be giving them any advice! If you don't know that child and that child doesn't know you, and that child is doing things to make life difficult for themselves as a teenager by starting their own tribe, then maybe it's because they're trying to get out of the relationship with you because you never got to know them and it's all too painful. What you need to understand is that by knowing them intimately and by promoting them as people and offering them, at the earliest opportunity, responsibilities carefully balanced with freedom, you're helping them in a way that means, when they are 16 or 17, they're less likely to make bad or self-destructive decisions. They're less likely to make the kind of move that might jeopardise their career, etc. Also, if you are intimate with your child and know them well and they are still considering a big decision at that age, you'll know that they are wise enough to do what others might not be able to do at that age.
Take a moment to listen today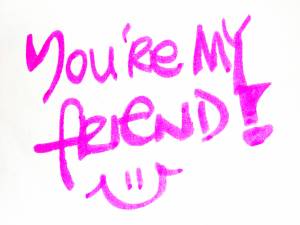 To what your children are trying to say;
Listen today whatever you do
Or they won't be there to listen to you.
Listen to their problems,
Listen to their needs;
Praise their smallest triumphs,
Praise their smallest deeds.
Tolerate their chatter,
Amplify their laughter;
Find out what's the matter,
Find out what they're after.
But tell them that you love them every single night.
And though you scold them be sure you gold them;
Tell them everything is alright, Tomorrow's looking bright.
AUTHOR UNKNOWN