Teenagers Black and White Thinking
Always and never. Right and wrong. Passionate and apathetic. Sometimes teenagers can be a mess of contradictions and difficult emotions, making them hard to engage with. Today's #ThursdayThoughts blog post considers teenagers and their often quite binary, rigid viewpoints. Owen Connolly gives some advice for parents, and other adults, wondering how best to engage with teenagers during these years where they exhibit this unique viewpoint and way of seeing the world.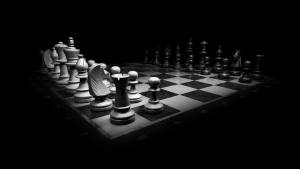 WHAT DO YOU THINK I SHOULD DO ABOUT THE FACT THAT MY TEENAGER HAS A VERY BLACK-AND-WHITE, "STORM THE BARRICADES", VIEW OF POLITICS AND THE WORLD?
Young adults, from about the age of 14 or 15, see things in black and white and don't really engage with the grey way of thinking. It's either right or wrong, and that is why they are more likely to become involved in cults or become involved with SAVE THE WHALES or other big causes. For those of us who have misplaced our idealism, they can highlight perspectives that we've wrongly left behind, especially those of us who've moved from a hippy state with the flairs and the long hair to the suit and the short hair! They want to see positive change through politics, and they are deeply concerned with pollution and how we treat the earth.
It's not a bad thing that they go through this stage and it's not bad that they express these sentiments at this time. Just remember that their understanding is based on a narrowness of viewpoint. As they get older, they'll get a greater understanding of the way the world works. This black and white storm-the-barricades attitude usually lasts till about 22 or 23. The speed with which they are able to come out of the black-and-white thinking is linked to how well-nurtured they were during the emotional reasoning period of development (up to ten years of age).
This storm-the-barricades period is a fairly hectic time for the family, but it's just another healthy development stage and we have a responsibility to be there as confidants and wisdom-givers when they come to us with these kind of ideas. We need to be there to understand them and give them support rather than be critical of them.