What Issues May Parents of Adopted Children Face?
Couples who are unable to have children, often turn to adoption to create the family that they had hoped for. But before they take this step, it is important that they consider the difficulties that they may encounter as parents of adopted children. This will allow them to prepare adequately for their child and help them to meet and overcome the challenges that may arise. With today's #ThursdayThoughts, we share some of Owen's insights on this issue, based on his extensive career counselling families and helping people overcome trauma.
WHAT ARE SOME OF THE PROBLEMS THAT THE PARENTS OF ADOPTED CHILDREN CAN FACE?
Believe it or not, fathers of adopted children fare very well – more so than the mothers – particularly if the adopted child is a daughter because a girl looks to bond with a man, even if it's not her natural father. She'll still be attracted towards him during that flirtatious time that a daughter has towards her daddy. The danger often is not with the dad but with the mother, because the child is missing the signature scent of its birth mother. When adopted boys are initially difficult, it's usually to do with the trauma of adoption. The trauma of adoption can trigger the defensive mechanism of the brain in the child, because it has been separated from its natural mother.  They imagine that something terrible is going to happen all the time. They can become hyper-vigilant and fearful and, in some cases, paranoid.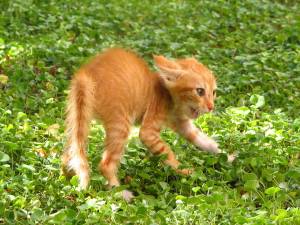 Even if they have the most loving parents caring for them, they are still in defensive mode and can therefore be a handful. As you know, I have described this as "infantile post-traumatic stress disorder" (iPTSD), and I think it's very prevalent in a lot of these children who are adopted. [You can read more about iPTSD in a previous blog post on newborn babies.]
Mothers and fathers need to understand that this is a likely occurrence in adopted children or any children who may have experienced trauma before the age of three, and if it does show itself, they need to seek professional help. The child wants to be loved and reach out to these people but can't. The parents are very loving and can't understand why the child is so defensive or upset, so they need to understand this as well. The children often develop phobias or imaginary illnesses to get the kind of attention they need. It's a very traumatic and sad time for the child who lives in that world, but they just need a bit of professional help to free them from this condition.