Kilimanjaro Charity Trip
This week we have a different kind of article for you, showcasing the goodwill and tenacity of one of our team members. Podiatrist Angela Ferris recently completed an expedition to the summit of Mount Kilimanjaro in Tanzania to raise money for the Irish Cancer Society.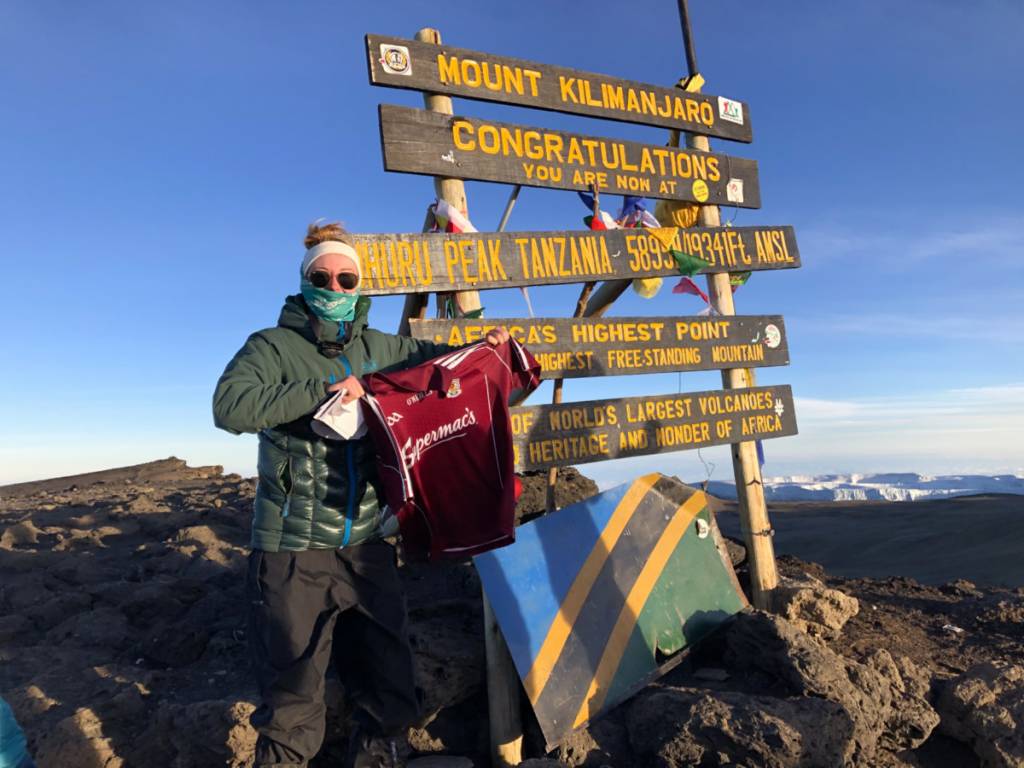 "Would you recommend it to people?" No.
"Would you do anything like it again?" No.
"Did you even like it?" I absolutely loved every second of it and I am so glad I've done it.
Plenty of questions were waiting for me when I got home, the first of which being did I get to the top. Sure did, and so did the Galway jersey, see picture for evidence. In relation to this, it is especially important to remember that every kg you're carrying counts on summit night. Looking back, in what was probably a poor decision, I sacrificed an extra insulated layer for the jersey. Worth it for the country pride.
The run-down: Mount Kilimanjaro. In Tanzania. 5895m above sea level. Fly direct to Ethiopia, then onto Kilimanjaro International. No, I didn't know anyone going. No, I've never been at high altitude. And no, I wouldn't consider myself a "seasoned hiker".
I'm fit and healthy and it was about time I used that to do some good. For some unknown reason I chose Kilimanjaro (to my mother's horror – "would you not just do Croagh Patrick instead?") to raise some money for the Irish Cancer Society.
I was the youngest on the trip and I'll put my hands up, the most naïve. At 24, I can definitely say I have plenty to learn about life. It gave me the most gaining potential out of everyone on the trip, and wow did I learn a lot. A lot of time was spent in your own brain space, considering there are periods of walking for 7 hours straight. But while you get to know yourself very well, there is something about getting to know your fellow hikers.
Strange how we were all brought to this strange place, all at different stages of our lives, for different reasons. 8 people from all the corners of Ireland. One GP, one motivational speaker, one flower-wholesaler, 2 archaeologists and 2 podiatrists – sounds like the start of a bad joke, doesn't it??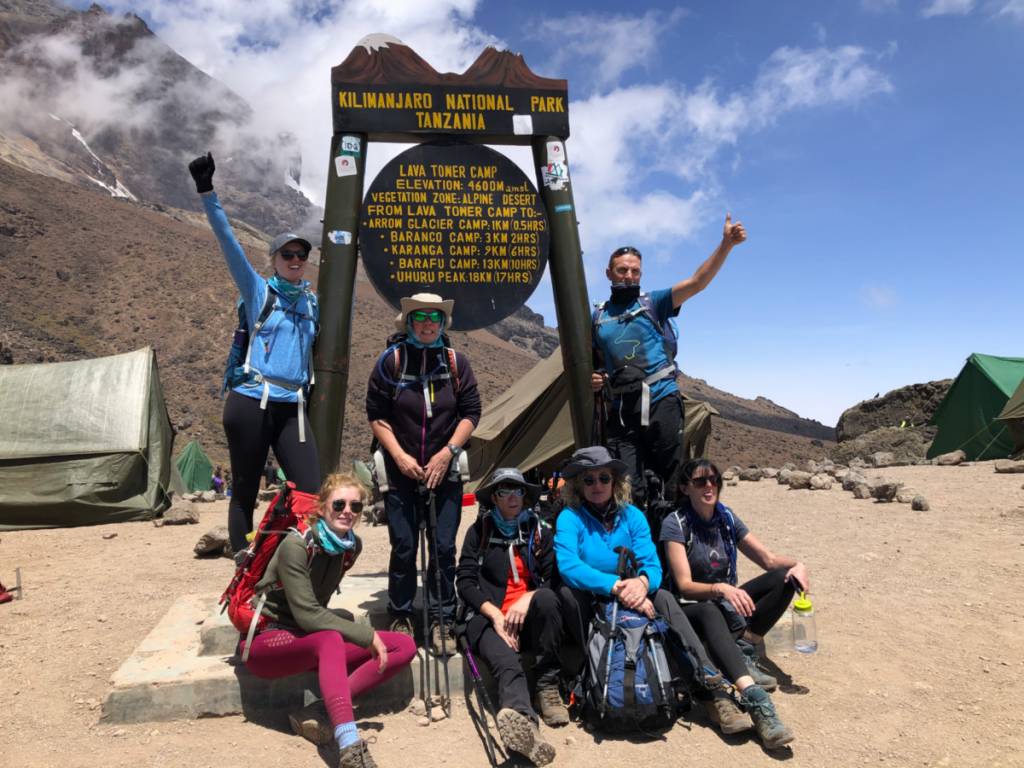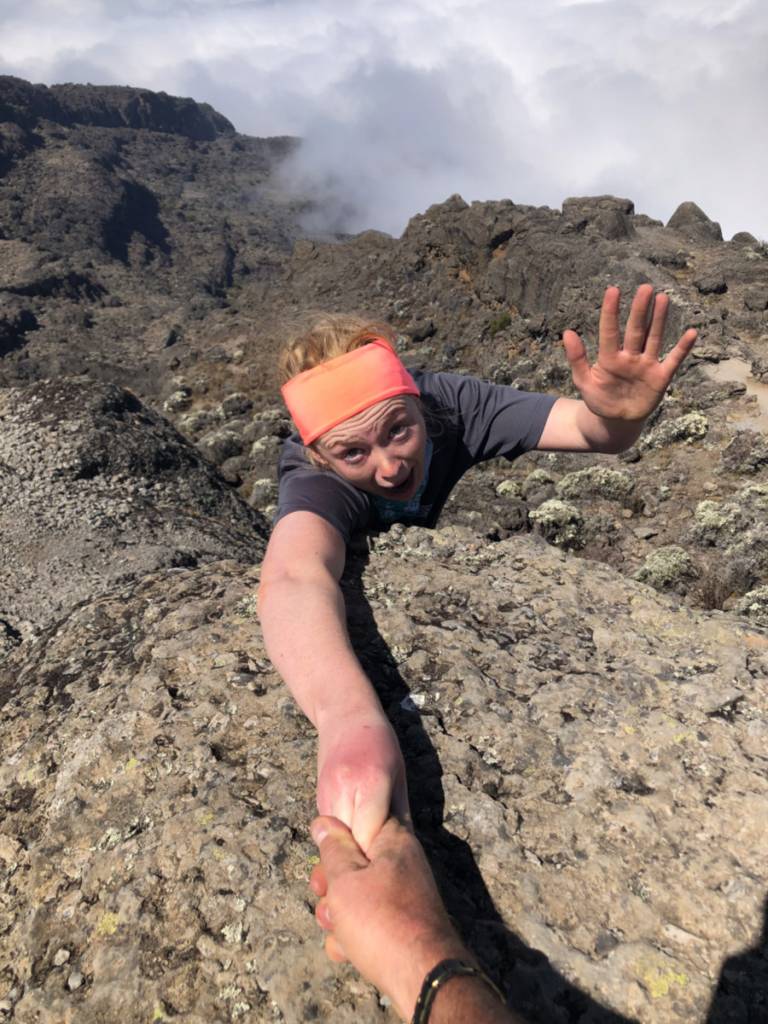 And by god, some laughing was done on that trip. An eclectic group of people, forced into a physically demanding situation, depending on each other for moral support. No phones, no internet. It's a sure-fire recipe for some of the best friendships you can ever make. Although not the easiest way to make friends, I'll admit, and I'd be recommending bingo for someone looking for a safer social scene.
When you climb Kilimanjaro and stand on the roof of Africa, you see the world in a different way. What seemed impossible in your life might just be doable. The mountain top is a place for vision, inspiration, and a new beginning. Sat on a rock in the arctic-desert landscape eating a shredded-carrot sandwich and sipping on water treated with chlorine tablets, suddenly I realised the traffic in Sandymount on a Friday evening isn't so bad after all. As the famous song by Juluka goes:
"I'm sittin' on top of Kilimanjaro, I can see a new tomorrow. I'm sittin' on top of Kilimanjaro, I cast away all my sorrows."
Jokes aside, the point of this article is to say thanks to my patients in the Connolly Counselling Centre. I received an overwhelming amount of support and encouragement. With your donations I was able to raise over €3500 for the Cancer Society.
The memories are flooding back – maybe I'll change my answer to the question above, maybe I would do something like it again after all… Anyone know how long is the flight to Everest???