Introduction to the book "Standing on the Shoulders of Giants: From Father to Dad"
Owen Connolly's unique book "Standing on the Shoulders of Giants: From Father to Dad" has helped many fathers find, and thrive in, their unique place in the lives of their children. In a generation where the view of masculinity and fatherhood has changed in many ways, this book provides practical advice to men seeking to be good Dads by addressing the questions that are often buried in their hearts. Owen also examines the way in which our ancestors and our past affect the way we live and parent today. The easy to read question and answer format makes the content easily accessible and handy to dip in and out of during the busyness of family life.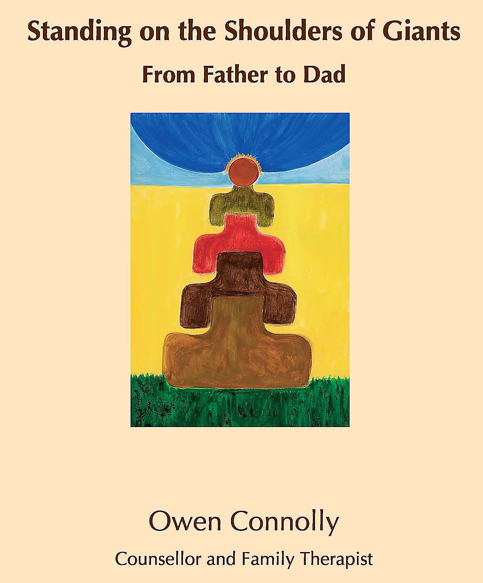 The book is divided into four main sections: Men & Women, Parenting Small Children, The Teenager, and Parenting Today. Every section has at least 8 questions in it that cover the range of those most frequently asked and, in Owen's opinion, most important to address.
This week we are starting a blog series based on excerpts from the book, which we will continue over the next few months, but the book itself is available to purchase from the Connolly Counselling Centre reception for €10. Owen Connolly and The Nurture Institute also run day-long seminars on fatherhood called "Standing On the Shoulders of Giants" that cover and expand on the topics in the book.
Look out for a new blog post every Thursday covering questions and answers from different sections of the book. Happy parenting!