Brian O'Sullivan

One area of Brian's interest, research and practice relates to children resisting contact with a previously loved parent in the context of high conflict divorce and separations in Ireland often referred to as Parental Alienation. Brian has conducted the only Irish study exploring Parental Alienation with ethical permissions from the Human Research Ethics Committee at University College Dublin. He has been published in international peer reviewed Journals regarding the theme of Parental Alienation. Furthermore, he has published the only Irish papers across the Social, Legal & Mental Health literature in Ireland regarding the phenomenon of Parental Alienation. Additionally, he has delivered his research findings at national and international post graduate (Doctoral) research conferences. His expertise in the area of Parental Alienation means he is often requested to act as an expert witness in complex private family law proceedings (section 47's) where parental alienation is considered to be a factor.
Brian is a Systemic Family Psychotherapist. He is a registered and accredited member of the Irish Council of Psychotherapy and the Family Therapy Association of Ireland. He has 21 years' experience of working collaboratively with adolescents, couples and families across the community, voluntary and statutory sectors as well as in private practice.
Brian's primary undergraduate award is in Emergency Medical Science. He then earned a B.A. Psychotherapy and Psychometric Testing before earning his M.Sc. in Systemic Family Psychotherapy at the Department of Child and Family Psychiatry, Mater University Hospital and University College Dublin.
Brian has spent a number of years teaching accredited undergraduate and post graduate degree programs in psychological theory and therapy. He has designed two Master programs both of which have been validated by Middlesex University in London.
Brian works with his client(s) in the context of their whole lives and takes into account a person's relationships, internal dialogue, history, work and social settings. He aims to assist the adolescent, individual, couple or family to come to their own satisfactory understandings or actions that will allow them to manage whatever issue troubles them.
The consultations are client led, confidential, collaborative and non-judgemental. Brian aims to engage clients in a conversation that offers the individual, adolescent, couple or family alternative stories or descriptions to the 'stuck' or 'pathological' ones they currently find themselves in.
Further areas of Brian's practice include (but are not limited to):
Adolescents
Individuals
Couples
Families
Anxiety & Depression
Deliberate Self Harm & Suicidal ideation
Eating disorders
Alcohol & substance abuse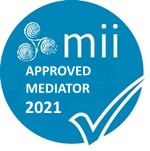 Brian has specialised in working as an expert witness in complex private family law proceedings in the Family Law District, Circuit and High Courts of Ireland and the UK. He is the only Irish peer-reviewed author regarding a specialist theme within family law. He has conducted the only published research study regarding this theme in Ireland with consent of the Human Research Ethics Committee at University College Dublin. Brian is an accredited mediator with the Mediators Institute of Ireland and achieved specialist accreditation in Family Law Mediation.
He is often invited to national and international post graduate research conferences to discuss his research findings such as the Tavistock Clinic London, Queens University Belfast, The European Parliament, Melbourne Australia, Dublin City University among others.
He brings this knowledge, skill and experience to the family law mediation space where he works with couples who have decided to separate or divorce, or who have already separated, to negotiate their own terms of agreement, while optimising the outcomes of children and young people across their lifespan.
He collaborates with the separating couple facilitating, empowering and enabling them to navigate forward to achieve their own mutually acceptable decisions on the vitally important issues of optimising the outcomes for children and young people, parenting arrangements, living arrangements / family home, financial support and any other issues related to the separation. Examples of the themes addressed in family law mediation include but are not limited to the following:
Parenting plans / Childcare arrangements
Spousal & Child Maintenance
Division of Assets
Pensions and Insurances / Business Assets / Future Inheritance
Family Home / New living arrangements, including that of any children.
Issues involving children including, Access, Custody and Guardianship
Issues surrounding the education and schooling of the children.
Family holidays & special occasions
Simply telephone 01 2100 600 or 087 7773128 to schedule an appointment with Brian.