Darach Maclochlainn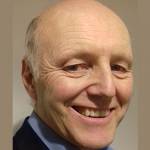 Darach is a fully qualified Counsellor/Psychotherapist with the IACP. He graduated with both a diploma and degree from the Institute of Integrative Counselling and Psychotherapy.
Darach is an integrative Counsellor/Psychotherapist which means he uses different approaches depending on what his client requires and what issues his client presents with. He believes that a therapist must try to see things from a client's perspective and to be totally non-judgemental towards their client. Darach's aim in counselling is to build a trusting relationship with his client and to provide them with a safe space so they may explore what is going on for them. Working in a collaborative way, Darach helps his clients to become more self-aware so that they may decide on what changes they would like to make in order to improve their lives today.
Darach works with adults, short term and long term, on a range of issues such as anxiety, depression, panic attacks, relationships, stress, self-esteem and work related problems. In part because of his own life experience, Darach has a specialist interest in bereavement and loss, family of origin issues, spirituality and addiction.
In his free time, Darach likes to spend time with his family and friends, enjoys cooking, being in nature, and hillwalking.